Online Payment
Pay your shipment online with PayCargo
You can pay your shipment via PayCargo platform with the following instructions
Step 1 - Select Vendor Country
Select The Vendor Country to be US - United States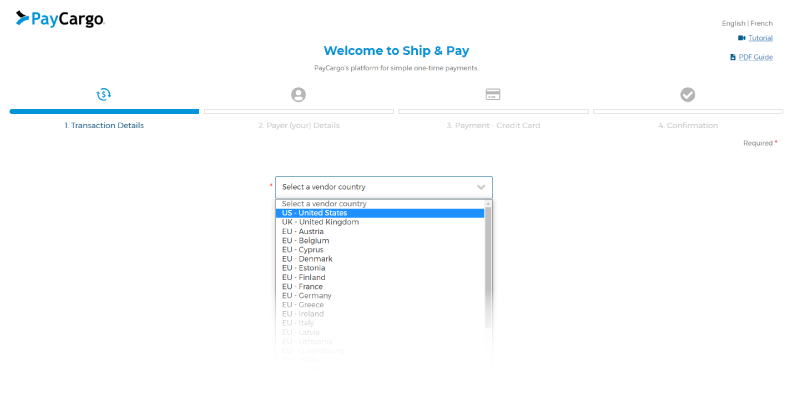 Step 2 - Select Vendor
Type in vendor name Pyramids freight services USA then select it from the list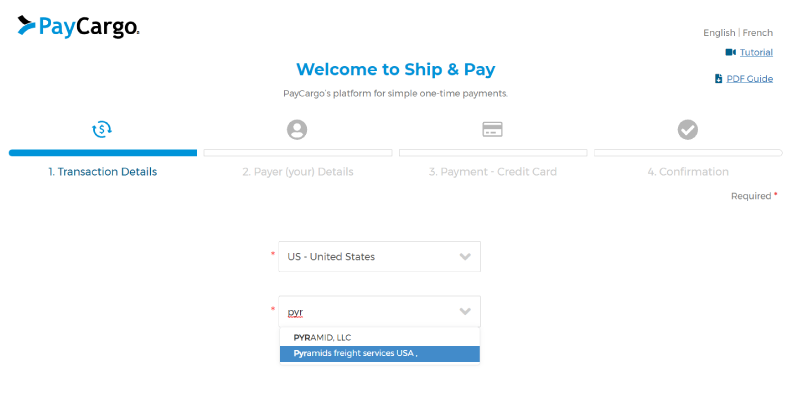 Step 3 - Transaction Details
Select your Transaction Type then Add your Invoice Number/Shipment Code based on your Transaction Type selection then add the Payment Amount in USD
You can add extra Note with your payment if needed.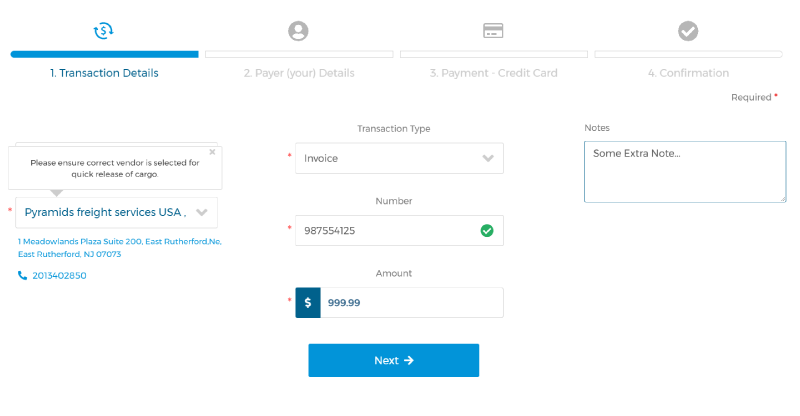 Step 4 - Payer Details
Type in your First Name,Last Name, Company Name, Email and Phone Number
Please make sure that the input information is correct.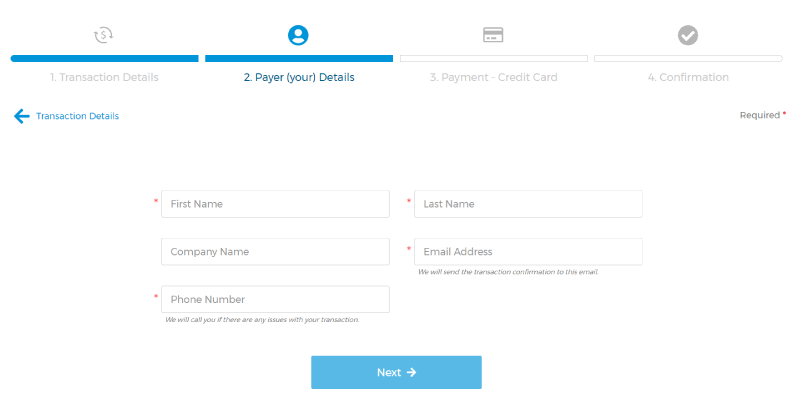 Step 5 - Payment
Type in your Card information, to proceed with your payment.
After Payment confirmation an email will be sent to you with your payment details.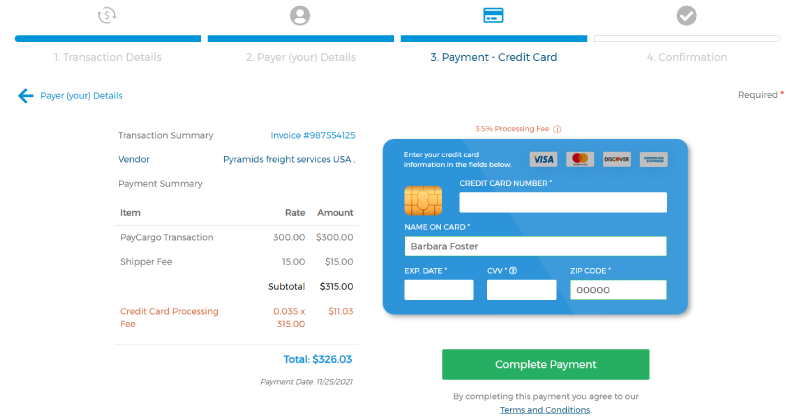 Proceed Your Payment